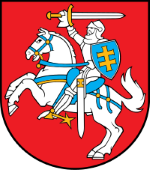 Idamas Ltd. together with partner Innodea Ltd. has successfully implemented service agreement signed on 20 November 2014, for the project "Regional Development Department of the Ministry of Interior business process management and information systems development and implementation services". Project goal - to achieve more efficient use and management of the Department of human and financial resources, installing the Department of business process management information system. The target group of the Department's employees, indirect beneficiaries - other agencies, institutions and society.
After installing business process management information system, the following results were achieved:
reduced operating cycle duration from the data appearance to the receiving of results;
it made it possible to use existing data to other systems, without dialing and treating them manually;
it reduces the cost of staff time allocated to data collection and processing;
increased staff time devoted to the analytical work of the Lithuanian regional policy documents regulating the monitoring of the implementation;
it made it possible to perform calculations and representation of information to interested institutions and the general public more operatively;
standardize business processes performed by staff;
it made it possible to obtain more accurate and more reliable information.