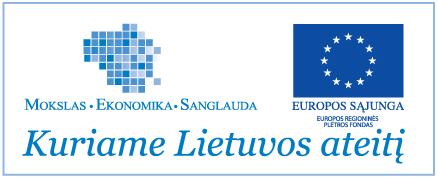 Idamas Ltd signed a contract of funding and administration for a project WebPartner Software Prototype Based Cloud Computing Solutions' Presentation at Exhibitions Abroad on 2014 September 19th , project code no.: VP2-2.1-ŪM-04-K-05-096. The project was funded under the 2nd priority's ("Increasing business productivity and improving business environment") of Economic Development Action Programme measure New Opportunities no. VP2-2.1-ŪM-04-K.
The main objective of the project was to increase Idamas' software exports. During the implementation of the project company participated at these international exhibitions: 2014 October 28-29th – Powering the Cloud (Frankfurt, Germany); 2015 March 11-12th – Cloud Expo Europe (London, United Kingdom); 2015 April 1st-2nd – Cloud Computing World Expo (Paris, France). At these exhibitions Idamas' staff presented WebPartner software based on cloud computing solutions. The implementation of the project resulted in spreading information about Idamas and its products in a beneficial part of international market. Company started useful business relations with the representatives of foreign organizations. This is going to increase the export of Idamas' and Lithuania's IT sector as a whole.
Idamas gained contacts with companies, institutions and organizations from Germany, United Kingdom, France and other European countries.
Project funding – 37 538,81 Eur (including VAT). 60 % of this amount was financed by the European Union Structural Funds (European Regional Development Fund).
The period of project implementation: 2014 October – 2015 April.
More information: info@idamas.lt, (+370 5) 2788636.